HISTORY
Owner, Mark Major's first visit to Japan
Summer vacation homestay organized by the Lions Club and enjoyed his time so much.
He came back on a working holiday visa and became an English teacher.Lived in Japan for six years and enjoyed the charms of Kofu's nightlife district.
Returned to an Australia
Returned to an Australia that was in recession and decided to return to Japan.
Returned to Japan where deflation continued unabated
He was shocked by the decrease in the number of people on Kofu's streets.He came back as a teacher but with the plan of starting a new career.
Opened The Legend's Bar
With no money he opened an old bar that was more a gathering place for friends than a serious business.
Closed The Legend's Bar and opened The Vault.
With a baby on the way The Vault needed to be a serious business.He increased the number of beers, whiskies and food on the menu so that anybody could find something they liked which led to increased sales.
The city of Kofu has continued its decline.
Wanting a new challenge and hoping to breathe some life back into Kofu we began planning a new business venture for Kofu.
Began planning for Outsider Brewing
Seeing the popularity of craft beer worldwide he began planning for Outsider Brewing.
Opened Outsider Brewing
With the experienced Satoshi Niwa as head brewer he opened Outsider Brewing near The Vault. The goal is to make craft beer readily available to everyday workers as well as to tourists visiting Kofu.
Outsdier LLC is established.
Outsider Brewing becomes a limited liability company to further expand the concept of Outsider Brewing.
MEMBER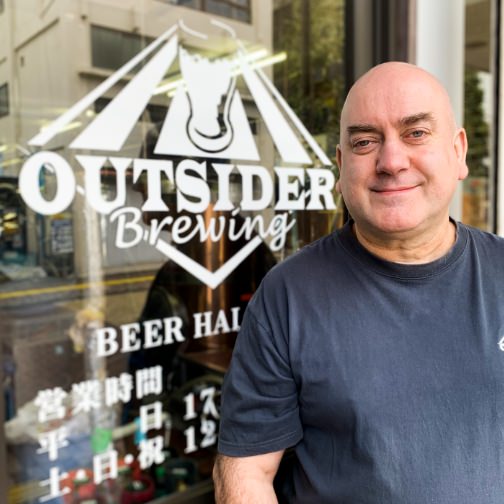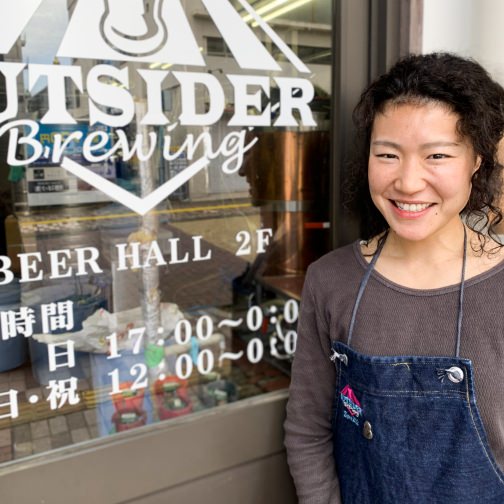 HEAD BREWER
Momoko Kobayashi